Infertility Clinic in Surat | Female First Hospital
In India 15-20% of the married couples are suffering from infertility related problems and the numbers are only increasing because of Urbanization, Pollution, Stress, Chemical exposure, Competitiveness, Career Orientation, Late settlement in life etc. Amongst many misconceptions and misgivings, infertility was a cause of frustration and depression. With developments in medical science we got many solutions to treat infertility related problems.
At female first hospital infertility clinic in surat and we believe different patient need different kind of fertility treatment and care, according to their root cause of infertility. We don't believe on "one-plan- fits-all" strategy. Before planning an ideal treatment to achieve your desired goal we will take you to the end-to- end diagnostic testing and reproductive health examine to find out the best suited Infertility Treatment for you. With our structured & carefully planned approach, we make sure that the odds are always stacked in your favor.
We give you the best gift of life with our wide range of treatment plans:
Ovulation Induction and Cycle Monitoring
Intrauterine Insemination
In Vitro Fertilization (IVF)
Surgical Sperm Retrieval
Blastocyst Transfer
Intracytoplasmic Sperm Injection
Ovum Donation
Cryopreservation
Vitrification
Surrogacy and Gestational Surrogacy
Hysteroscopy and Laparoscopy Surgery
Tubal Evaluation
Doppler Test and Urological Procedures
Time Lapse Embryo Monitoring
Laser Assisted Hatching
Endometrial Receptivity Analysis Test
Preimplantation Genetic Screening
Preimplantation Genetic Diagnosis
Sperm DNA Fragmentation Testing
Best Doctors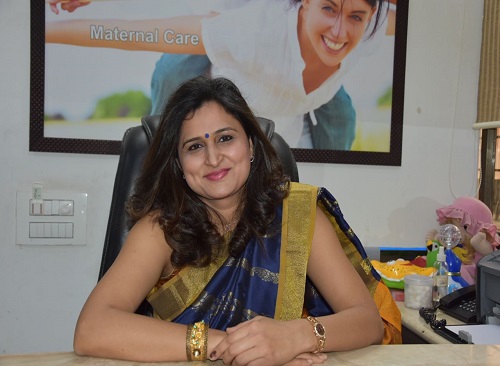 (M.S.)(Obs & Gyne) Advance Training in Infertility & Embryology (Korea) Fellowship in Laparoscopy & IVF (IKDRC)
Opening Hours
Monday09:00-17:00Tuesday09:00-17:00Wednesday09:00-17:00Thursday09:00-17:00Friday09:00-17:00