Since ages inability to conceive has been the bane of unfortunate couples. Amongst many misconceptions and misgivings, infertility was a cause of angst and depression. Infertility in couples is because of the failure in conceiving the pregnancy even after twelve months of making an attempt while not using any contraceptives. With developments in medical science came many breaks through treatments of infertility, some time we could able to achieve the desired results with medication only, which will take very low budget but if
the patient is not getting any positive results with medication then we need to go for other infertility treatment such as IVF, PESA, TESA, IUI, ICSI, ART etc. Infertility treatment in India and particularly at Surat is very affordable although the clinic and centers here are well equipped with latest technology and medical equipment and have the best specialist doctors compare to other geographic areas. If you are considering infertility treatment in order to get your bundle of joy, firstly you should get consultation of an experienced
gynecologist in Surat such as Dr. Sweta Patel & Dr. Nihal Patel. They practice at female first hospital and currently the best doctor available in Surat for infertility treatment.
Female first hospital is the trusted hospital for Infertility treatment in Surat, has now made it possible for all the infertile couples to achieve pregnancy. The infertility treatment and IVF cost in Surat differ for each and every patient considering which treatment they are taking and how many seating's they needed because some patients get positive results in first seating itself, some needed more seating's.
The female first test tube baby center is well known Test Tube Baby Center in Surat, India. IVF and IUI success rates very high at our center. We offer the best and affordable IVF and other fertility treatment in India. Feel free to ask us more about fertility treatments and cost.
Best Doctors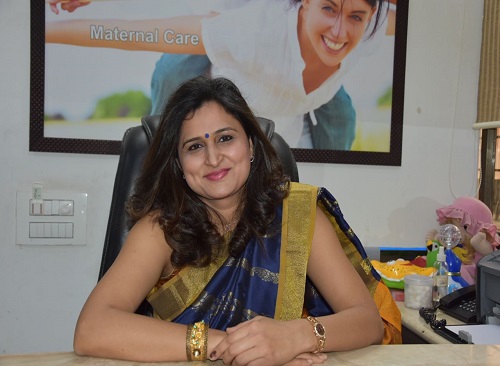 (M.S.)(Obs & Gyne) Advance Training in Infertility & Embryology (Korea) Fellowship in Laparoscopy & IVF (IKDRC)
Opening Hours
Monday09:00-17:00Tuesday09:00-17:00Wednesday09:00-17:00Thursday09:00-17:00Friday09:00-17:00